Deep Learning World
The premier conference covering the commercial deployment of deep learning
Munich, May 11-12, 2020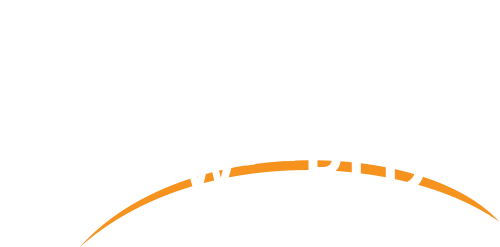 Topics & Overview 2020
Mastering the deep learning toolbox.
Deep Learning is no longer the cool new discipline. Instead it has become another tool in the toolbox of the data scientist – but a very important one! Without RNN, CNN etc. many applications that make our daily life better or help us to improve our business wouldn't be possible. Take for example the German Federal State NRW: they are using neural networks to detect child pornography. Other organizations use it to detect cancer, translate text or inspect machines. It's also important to understand how Deep Learning sits alongside traditional machine learning methods. As an expert you should know when and how to apply different methods for different applications. At the Deep Learning World conference, you will learn from other practitioners why they decided for a deep, transfer or reinforcement learning approach, what the analytical and technical but also organisational and economic challenges were and how they solved them. Take this opportunity and visit the two-day event to broaden your knowledge, deepen your understanding and discuss your questions with other Deep Learning experts – see you in May 2020 in Munich!
Long Short-Term Memory (LSTM) Neural Networks
Recurrent Neural Networks (RNN)
Convolutional Neural Networks (CNN)
Generative Adversarial Networks (GAN)
Deep Reinforcement Learning (DRL)
Capsule Networks (CapsNet)
… and more

Image & Object Recognition
Speech, Gesture & Character Recognition
Natural Language Processing & Generation
Entity Recognition & Text Extraction
Automatic Translation & Caption Generation
Forecasting & Event Detection
Visual Inspection & Action Recognition
Autonomous Driving & Flying
Recommender Systems
Chat Bots & Virtual Agents
… and more.

Healthcare & Pharmacy
Finance & Insurance
Marketing & Sales
Manufacturing & Logistics (Industry 4.0)
Travel & Mobility
Media & Entertainment
… and others.
Word & Graph Embeddings
Model Interpretability & Visualization
Transfer & One-Shot-Learning
Model Factories & Management
Model Bias & Overfitting
Distributed & Federated Learning
Attention Mechanisms
… and further.

TensorFlow
Scikit-learn
Caffe
Torch / PyTorch
CNTK
Deeplearning4j
Keras
MXNet
ONNX
… and others.

AutoML
DataOps (Data Operations)
Data & AI Governance
Augmented Analytics & Intelligence
AGI vs. ANI (Strong vs. Weak AI)
… and more.
Our machine learning events expertise in numbers
Impressions from last year
Join the deep learning community
GK Software SE
"Deep Learning World is an event which focuses on the application of Deep Learning techniques on the latest problems in the industry. I would recommend this event for anyone who look for ways to apply Deep Learning on their field"
SoftServe
"Very insightful content, lots of cool people from industry, technical and business people under the same hood: what else could you wish for when visiting conference?"
asimovero.AI
"Best conference in the industry. High quality speakers. Lots of learning. High value for money"
Deep Learning World Munich 11-12 May, 2020
Holiday Inn München - Stadtzentrum, Hochstraße, München, Deutschland
Holiday Inn Munich City Center