Review – Sponsors 2019
Deep Learning World Berlin 2019
May 6-7, 2019 – Holiday Inn Munich – City Centre
---
Exhibitors
Crosser designs and develops Streaming Analytics and Integration software for any Edge, On-premise or Cloud. The Crosser Platform enables real-time processing of streaming or batch data for Industrial IoT, Data Transformation, Analytics, Automation and Integration.
The solution is built to fight complexity with simplicity through the Crosser Flow Studio, the visual design tool that enables teams to innovate faster than ever without developers. The software is ideally suited for Enterprise customers of various industries and applications, including Factory 4.0, Condition Monitoring, Predictive Maintenance, and next generation Hybrid Integration.
Crosser was included in the "Cool Vendors in IoT Edge Computing, 2018" report by Gartner, Inc.

Curious AI
Curious AI Ltd. builds easy to use intelligent automation for industrialor business process optimisation. For the office, Curious AI provides a novel API solution for e.g. invoices and expenses (automated accounting), deployable in weeks. For industrial customers CAI today ships prediction, optimisation and AI model-predictive control (MPC) solutions. Founded in 2015 and backed by 6 international investors, Curious AI is based out of the internationally acclaimed AI hotbed of Helsinki, Finland.www.thecuriousaicompany.com
Denodo is the leader in data virtualization providing agile, high performance data integration, data abstraction, and real-time data services across the broadest range of enterprise, cloud, big data, and unstructured data sources at half the cost of traditional approaches. Denodo's customers across every major industry have gained significant business agility and ROI by enabling faster and easier access to unified business information for agile BI, big data analytics, Web, and cloud integration, single-view applications, and enterprise data services. Denodo is well-funded, profitable, and privately held. For more information, visit www.denodo.com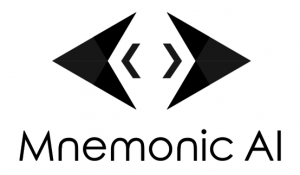 Deep Data Analytics
MathWorks is the leading developer and supplier of software for technical computing and Model-Based Design.
Over 3,000,000 engineers and scientists in more than 180 countries, on all seven continents, use MATLAB und Simulink.
MATLAB enables Machine and Deep Learning in the Enterprise context through:
- a professional, easy-to-learn programming language together with a versatile development environment
- interactive apps for creating, training and comparing models
- convenient integration into existing enterprise architectures and production systems
- direct access to latest models like GoogLeNet, VGG-16, VGG-19, AlexNet and ResNet-50 as well as interfaces to Caffe and TensorFlow-Keras
- Scaling of algorithms for out-of-memory data, CPU and GPU clusters, as well as big data and cloud platforms
- Application-specific function libraries from areas such as automated driving, econometric modelling, predictive maintenance, signal processing and much more.
- automated generation of C, C++ or CUDA code for embedded and high-performance applications
Senseye™ is the leading cloud-based software for predictive maintenance. It helps manufacturers avoid downtime and save money by automatically forecasting machine failure without the need for expert manual analysis. Its intelligent machine-learning algorithms allow it to be used on any machine from any manufacturer, taking information from existing Industrial IoT sensors and platforms to automatically diagnose failures and provide the remaining useful life of machinery.
Media Partners
---
Become a Sponsor
For sponsorship opportunities, please contact:
Claudia Finlay
Sales Director Europe
Phone:+49 89 76704459
Mobile:+49 172 8267364
Email:exhibit@risingmedia.com